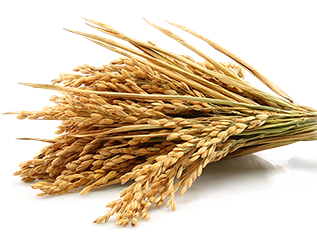 NFPB
Building a Stronger Nation
The National Food Promotion Board (NFPB - formerly, Sri Lanka National Freedom from Hunger Campaign Board) is a statutory body under the purview of the Ministry of Agriculture and constituted by an Act of Parliament in 1973 with the auspices of the United Nations Food and Agriculture Organization (UN FAO). The vision of the Board is to identify and implement programs aimed at restoring the dignity of the farming community and the under-privileged to ensure their economic independence with gaining self-reliance as the key motive.

The mission of the Board is to implement programs that call for active participatory involvement and skills development of beneficiaries in the fields of agriculture, livestock development, and other areas to make for economic independence and to wean them away from the culture of dependence. Initially, the institution operated as a facilitator and coordinating body to foreign-funded projects. Since 1978, the NFPB has been directly implementing various community development activities aiming to alleviate poverty among the most vulnerable and marginalized groups in Sri Lanka.

Currently NFPB is engaged in the production of value added food products, extruded cereal products, purchasing of grains from farmers, underutilized fruits drinks which are produced using ingredients in the country. Also, to assure both local food producers and customers a market chain has been developing over the island. These chains pave the way on availability of local and indigenous food at a reasonable price for customers and enhance the income of food producers.

National Food Promotion Board has been conducting varies projects to fit the scope of government vision toward 2025, Gramashakthi, Gamperaliya as well the Agriculture Ministry's concept of " Api wawalai -Api kanne




Great Service
Sri Lanka National Food Promotion Board has conducted 09 projects in the year 2015 and rendered a great service to the nation

Future Adherence
Initiated to conduct diverse projects islandwide in order to establish a sustainably developed nation in the near future.

Uplifting the Nutritious Status
Contributed in uplifting the nutritious status of Sri Lankans through the issuance of novel cereal products

Empower Locals
Encouraging local farmers to use indigenous and traditional rice varieties that are hygienic and free from poisonous substances to farm.
Vision
Generation of the economic independence and self-confidence through the implementation of the Programmes for re-establishment of the Dignity of the farmers and less privileged persons.
Mission
To implement participatory development programmes to develop competencies in agriculture, livestock and the other fields in order to establish the economic independence of the beneficiaries and to alleviate the culture of dependency of the beneficiaries.