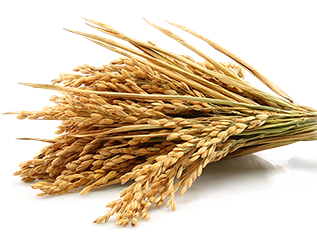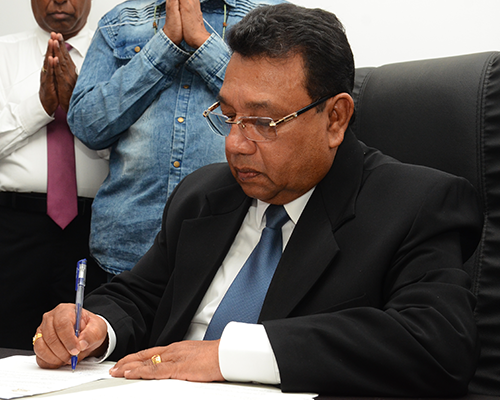 Mr. Devagiri Bandara
Chairman - National Food Promotion Board
It gives me great pleasure to take part of an innovative agro food industry in Sri Lanka ensuring food security and national prosperity through multi-sectoral approach toward achieving of sustainable development goals. Further, Sri Lanka is focused toward blue green economy policy where it is envisages to create an eco friendly environment for all. With the changing of economy and social scenarios, life style and food consumption pattern in Sri Lanka has dramatically been changing over the years.
Since, changing of consumption pattern in Sri Lankans non-communicable diseases are increasing day by day. Sri Lanka has been witnessing in the past few decades a rapid upsurge of non-communicable diseases which includes epidemics of diabetes, various cancers, and increased blood cholesterol levels, claiming many lives each year. In general, 75% of all deaths are due to non-communicable diseases in Sri Lanka. These are all problems related to food habits. Therefore, food transition from tradition to unhealthy western pattern could be considered to be a severe public problem within the country.
From the invasion of western power, the presence of ancient indigenous knowledge, including an incredible wealth of experience about food habits, health, and longevity, has progressively waned. Even after the independence Sri Lankan governments preferred to continue with the colonial economic structure. For example, urbanization has shown to have a positive effect on wheat consumption and a negative impact on rice consumption in Sri Lanka. Along with the growth of supermarkets, Sri Lanka has, over the last decade, observed a rapid increase in the number of Western fast food chains serving the big cities, which are increasingly spreading to smaller towns.
To minimize the effects of western unhealthy food patterns Ministry of Agriculture has come into a historic milestone by reintroducing traditional and indigenous food among Sri Lankans. There is evidence that the traditional foods of Sri Lanka, including a broad range of indigenous cereals, roots, tubers, green leaves, fruits and vegetables, are linked with various health benefits, including protection from non-communicable diseases. Also, it is important to change food pattern from bulk food to dense food with the value addition of itself.
It is not an easy task to change mind of people to transit from unhealthy western food specially wheat flour culture into local food practices as consumers are addicted to consume in to bakery products due to less practice of preparation and availability. Thus, with the guidance of Hon. Minister Mahinda Amaraweera, the concept of '' Api wawalai -api kanne" has been strengthening by us with the introducing of varies projects and activities to develop and promote of traditional and indigenous local food. For example, with various food exhibitions and food festivals we intend to popularize and make understanding of traditional food practices among Sri Lankans as a preventing measure of non-communicable diseases. Also, value added food production with innovation technology intervention with private public partnership has become a new achievement of the board and expect to provide maximum nutritional output for the consumer by developing agro -food industry. Therefore, with acceleration of our various activities I' m confident enough to accomplish our tasks in near future for the prosperity of our country.